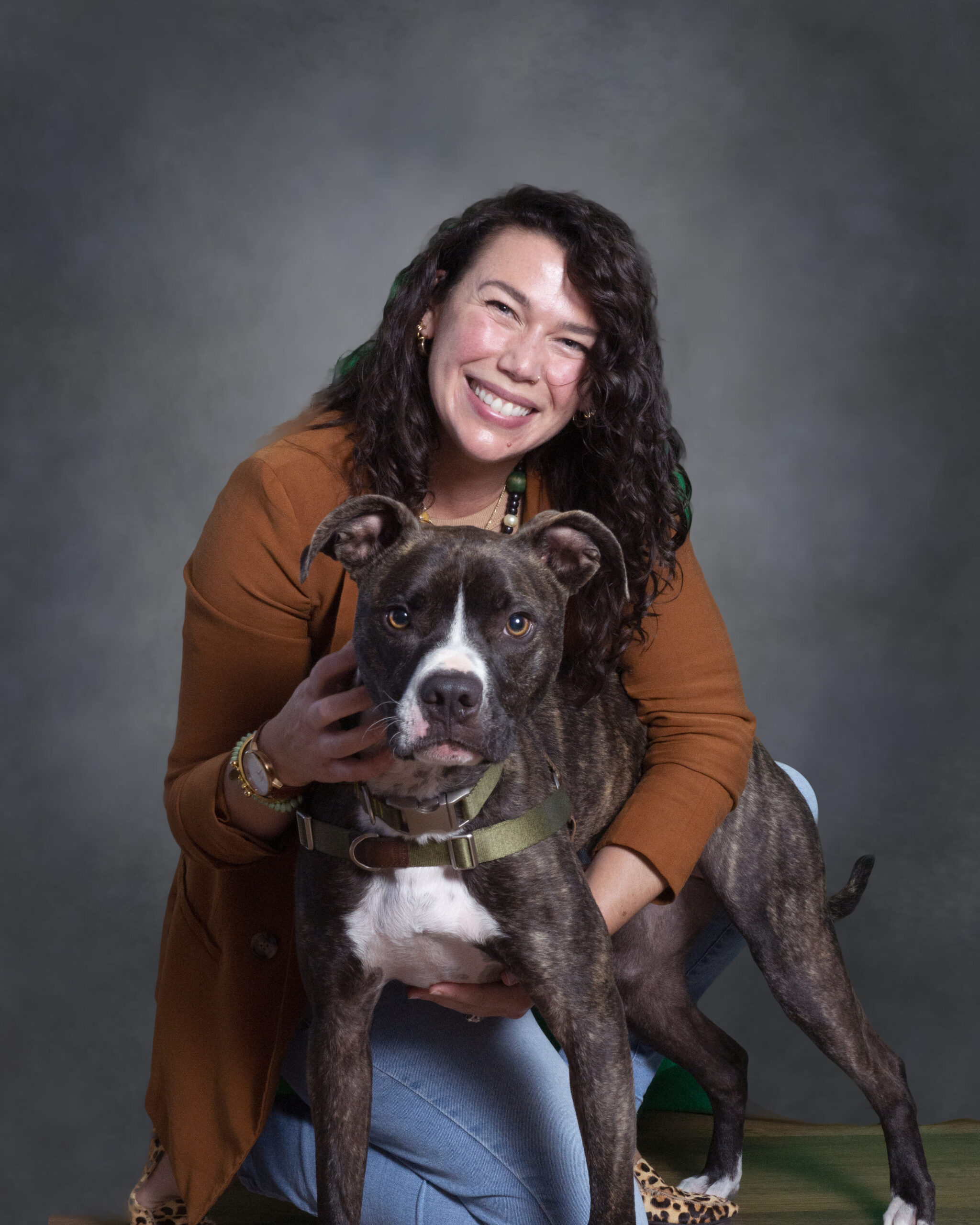 Lindsay High
Development Director
At her core Lindsay is a connector. Connecting people to build lasting relationships, connecting organizations to create meaningful strategies, and connecting animals to loving families. Lindsay is grateful to be able to share her passion for uplifting others through several community-centered roles.
As an active member of the Lancaster community, she has forged relationships with some of the region's most innovative leaders and has received invaluable guidance that she strives to share. Lindsay has served as a consultant for ASSETS, volunteering her expertise in order to teach classes and seminars that help guide entrepreneurs towards building intentional businesses that better our community. She has equipped more than 100 entrepreneurs with branding and marketing skills through ASSETS programs alone.
Five years ago, Lindsay co-founded Shine Lancaster, which is a collective of individuals who are dedicated to creating space for connection. In creating a community of trust and support, they explore what it takes to rally together towards a positive, productive collective to foster a community's voice. This may look like bringing in local leaders to lead workshops, conversations and activities around professional and personal development, asking real questions about challenges in the workplace, holding each other accountable, discovering ways to create equity, or simply making new friends and enjoying each other as individuals.
In 2019, Lindsay seized the opportunity to take on a new challenge — the role as campaign manager for Arroyo for Lancaster, Jaime Arroyo's 2019 political campaign for Lancaster City Council. As the leader of a dynamic team, Lindsay guided the development of her candidate's brand identity and cohesive messaging around the three key campaign platforms of; equitable development, neighborhood safety, and quality housing. Following a successful campaign, Mr. Arroyo has been serving as a Lancaster City Councilmen for three years.
When Lindsay is not advocating for humans, she is advocating for animals, like her rescue pit Salvatore, in her role as Development Director for Pet Pantry of Lancaster County. Through this role she is able to build lasting connections within the community in order to influence measurable and positive change in the lives of homeless, neglected, and abused animals who are receiving lifesaving care through the organization. 
In the prolific words of Helen Keller, "life is either a great adventure or nothing." Lindsay strives to bring that passion to her work, community initiatives, and each intentional engagement.