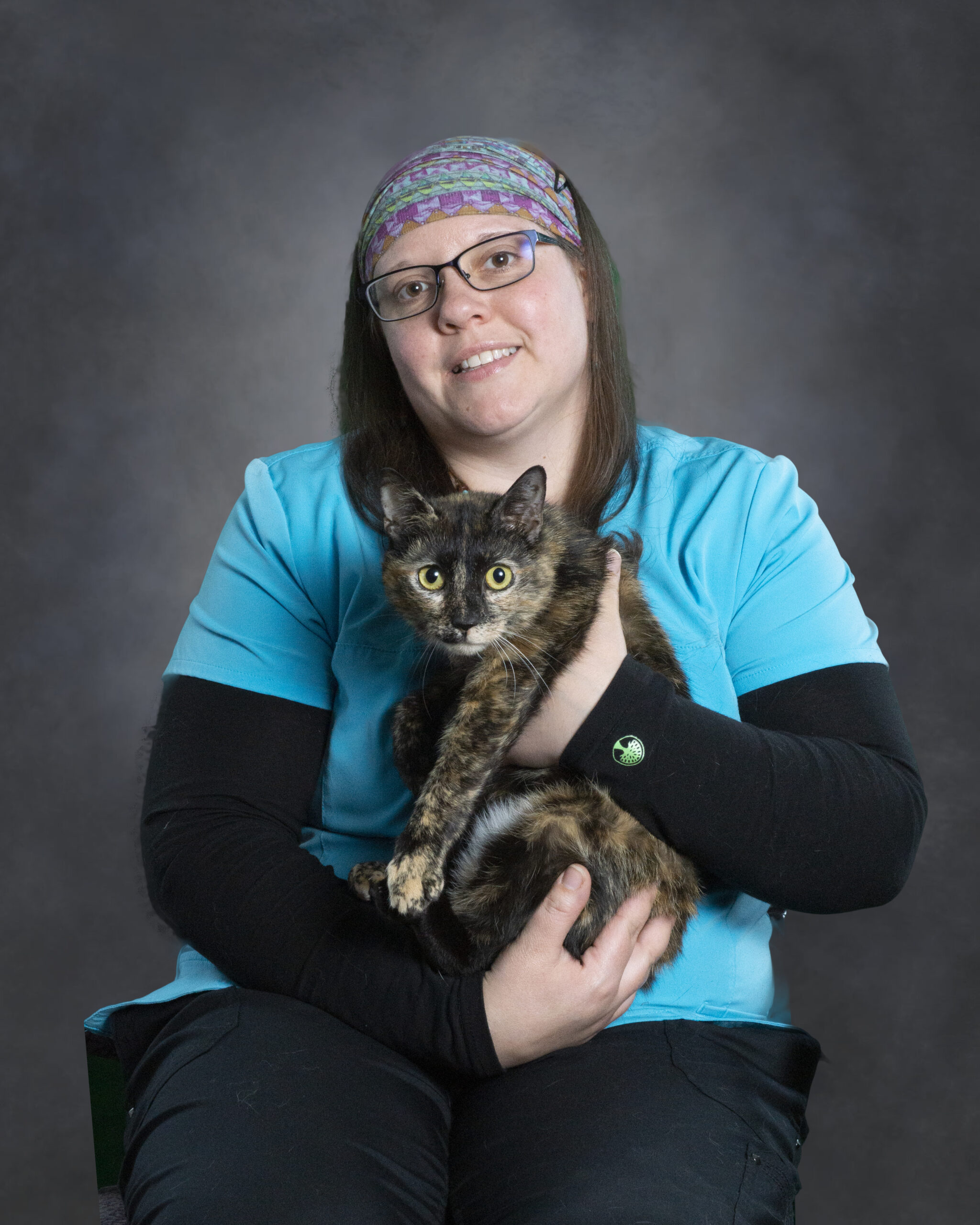 Michelle Gore
Animal Care Manager
In her role as Animal Care Manager, Michelle coordinates and promotes the Pet Pantry of Lancaster County (PPLC) dog foster care program. She works to develop and expand the program with the goal of seamlessly transitioning animals into foster caring homes as they await their "furever" family.
Fostering saves lives. As our community grows, the need for skilled, compassionate foster volunteers has become even more prevalent. A leading cause for pet surrender is housing transitions for a family. This transition is challenging for the family and their pet as they try to navigate a relegated sheltering system that places the pet in an unfamiliar, stressful kennel environment.
A dog transitioned from a family home into a foster home and then ultimately a forever home experiences significantly less transitional trauma and stress. The greatest stressors for dogs living in a kennel environment is social isolation. A foster volunteer can change the future for a deserving dog by helping to assure the dog that they are safe and will continue to be cared for and loved during a moment of change.
With over fifteen years of animal welfare experience, Michelle understands that facilitating and managing a caring foster program is paramount to ensuring a dog's transition into a new home is as stress free as possible.
She has always been an animal lover, starting her career in animal welfare at a young age and falling in love with the mission of helping animals find their forever homes. She takes pride in matching the right dog with the right family.
When she is not providing exceptional rescue care, Michelle enjoys spending time in nature often kayaking, biking, and exploring with her spouse. She also loves hanging out with her two dogs and their rescue tortoise.