Sasha
Community Ambassador
We really couldn't call ourselves animal lovers if we didn't have a  furry community ambassador to help oversee our operations here at the Pet Pantry. Sasha plays an important role in helping us connect with folks when we are out and about at events.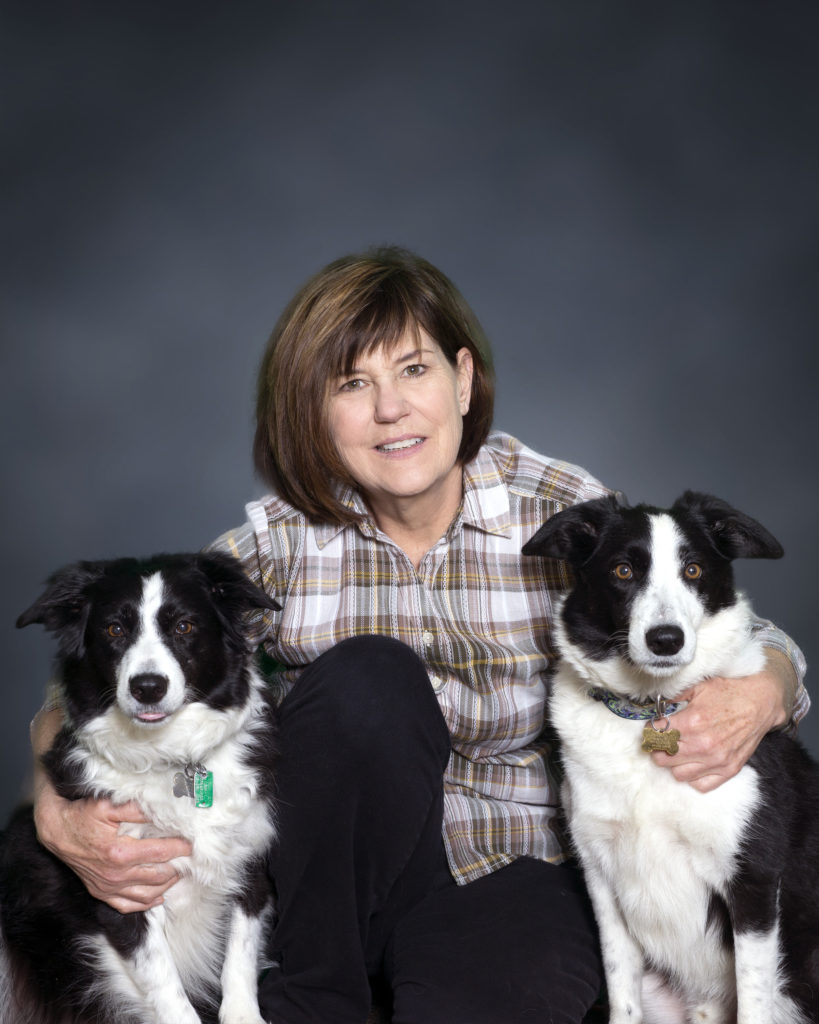 Melody Sanders
Co-Founder, CEO and President of the Board
Gathered around a tiny table in the corner of a local café a decade ago, Melody Sanders and her co-founders were committing to meet the unspoken needs of animals in Lancaster County. The inception of the organization was based on her love for animals and has grown into a transformative animal welfare organization that serves hundreds of families and thousands of animals in need.  
With a background in both entrepreneurship and animal rescue, Mel knew the dedication it took to make an idea succeed and she approached the creation of the Pet Pantry of Lancaster County with that level of zeal.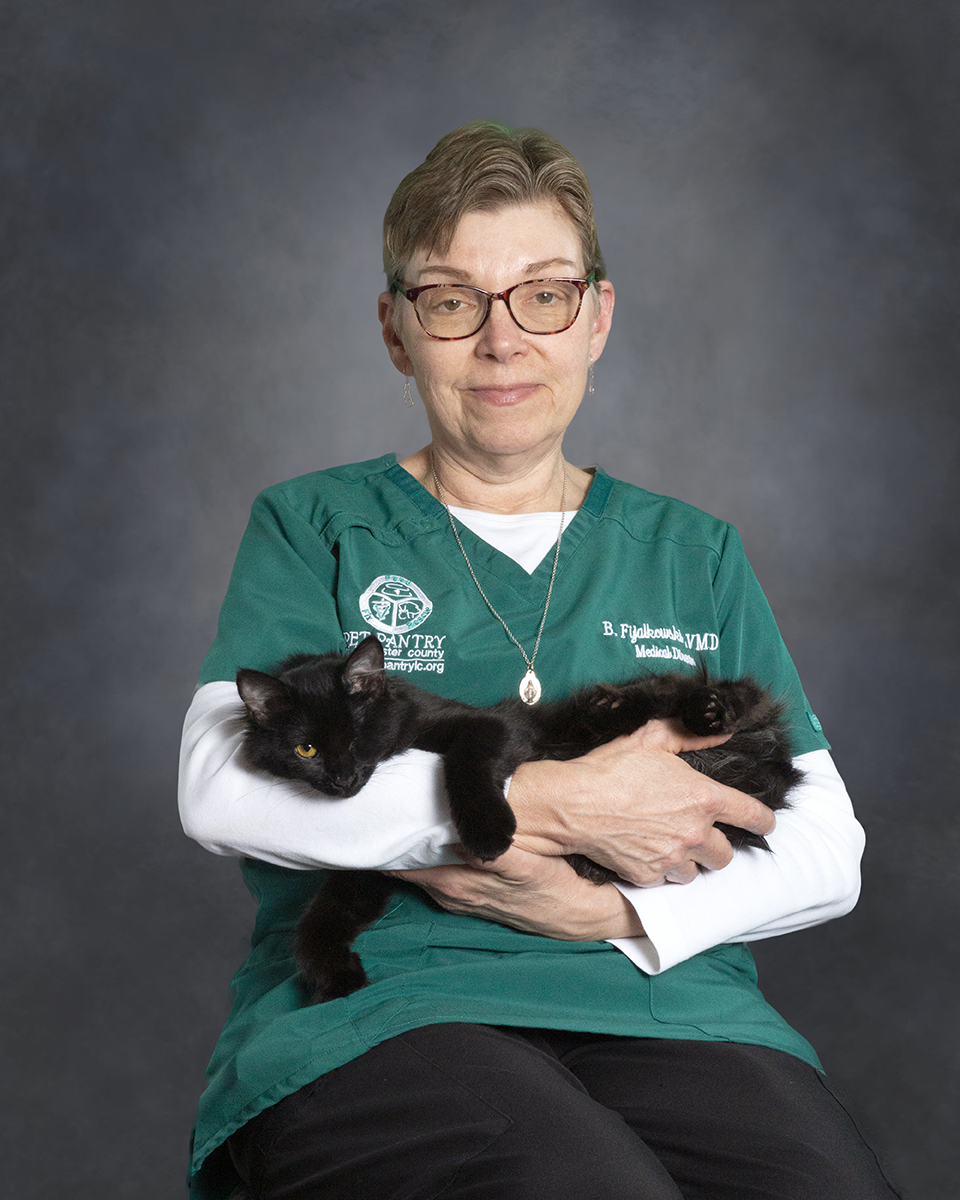 Brenda Fijalkowski
Medical Director, VMD, FFP, CFP
Dr. Brenda Fijalkowski is the Medical Director of the Pet Pantry. She oversees the medical aspects of the rescue, the Fix Lancaster Program, and takes care of the medical needs of pets of families who are using the Food Assistance Program. 
Dr. Brenda is a 1986 graduate of the University of Pennsylvania's School of Veterinary Medicine. After 27 years in private practice, she moved in the direction of shelter medicine and High Quality, High Volume Spay/Neuter (HQHVSN). She completed the ASPCA's Humane Alliance training in HQHVSN in 2013. After serving for the Humane Society of Harrisburg Area for four years and volunteering for the Humane Society Veterinary Medical Association's Rural Area Veterinary Services on Indian Reservations in the Midwest, she joined the Pet Pantry in 2018.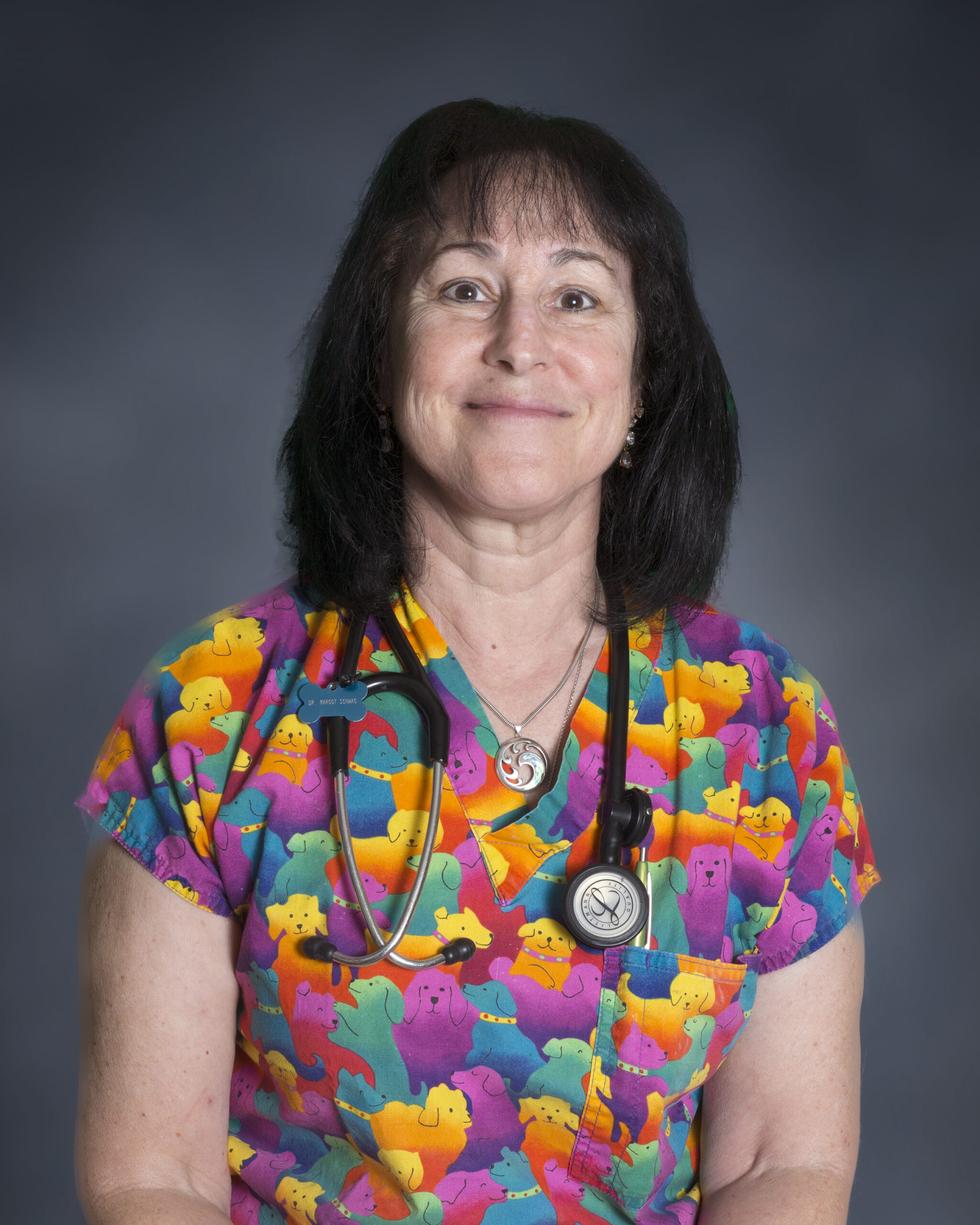 Margot Schwag
VMD
Dr. Schwag was meant to work with animals. While she doesn't remember when it was she decided she wanted to be a Veterinarian, her childhood friends told her they knew that was her destiny.
Growing up in the eastern suburbs of Philadelphia, her father, was an Attorney, and her mother was a classically trained artist. Dr. Margot is the youngest of 3 sisters and 1 brother all being raised with a myriad of dogs and cats. Her passion for animals was apparent as at the age of 13 she worked at a barn and purchased her first horse.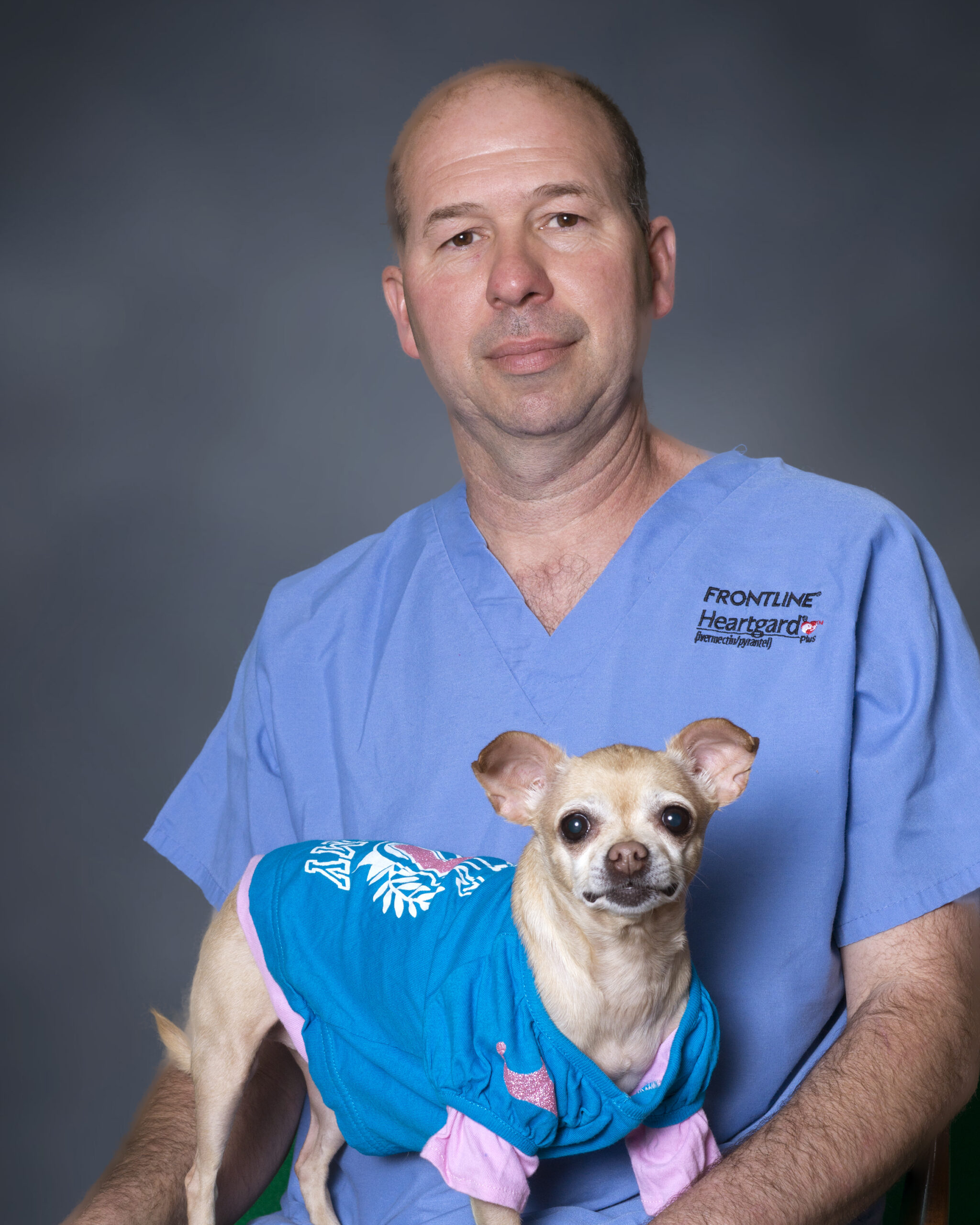 Juan C. Romero
Veterinary Technician
Growing up in beautiful Havana, Cuba, Juan's passion for animals started at a young age. Following high school graduation, he decided to attend veterinary technician school, turning his passion into his career.
After years of caring for animals in his home country, Juan made the life-changing decision to apply for a U.S. Visa and move to the United States. He and his wife said goobye to their friends and family and embarked on a new adventure together.
Juan has been a valued member of the Pet Pantry vet team for over six years. He shares that his favorite part of his job is working with his team to save animals in need and making pet owners smile.
Lacy O'Connor
Veterinary Technician
Lacy has always had a love for animals, she rescued her first dog at the age of six when she found a home for the stray dog with family friends. 
She graduated from the Veterinary Assistant and Agribusiness Program at Harford Technical High School in 1999. Since then, she has worked in many different fields within the animal community. Her first job was working as a kennel technician and veterinary assistant for a holistic veterinary practice. Lacy also developed her skills through roles within pet care, learning how to care for reptiles and other exotic pets.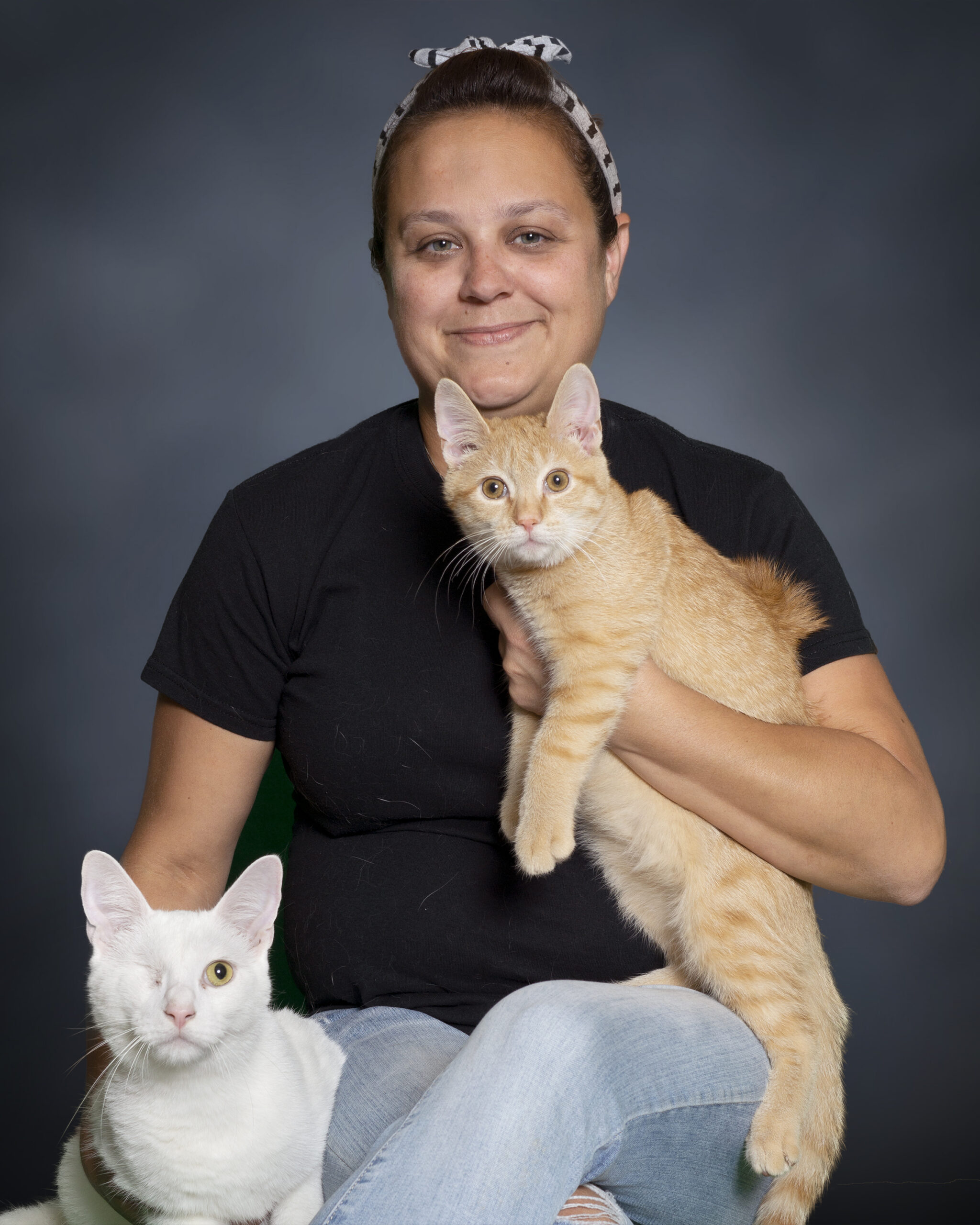 Nacomi Bissonnette
Veterinary Technician, Rescue Manager
Nacomi was born in Maine and came to Pennsylvania when she was eight. She started at the Pet Pantry in February of 2014 working as a Veterinary Technician. After two years, she began overseeing the rescue portion of the Pet Pantry and worked both in surgery and managing the rescue. Now she primarily sticks to her tasks as Rescue Manager, but is still able to assist in surgery when help is needed.
Nacomi has had a love for animals since she was a child. She began her path in animal welfare in June of 2005 at the Humane League of Lancaster County. She started out working in the Cat Adoption Center and as time passed she began helping out with the dogs as well. After two years she moved over to the medical building and worked with Dr. Langlois as a Veterinary Technician until she left the Humane League and came to the Pet Pantry in 2014.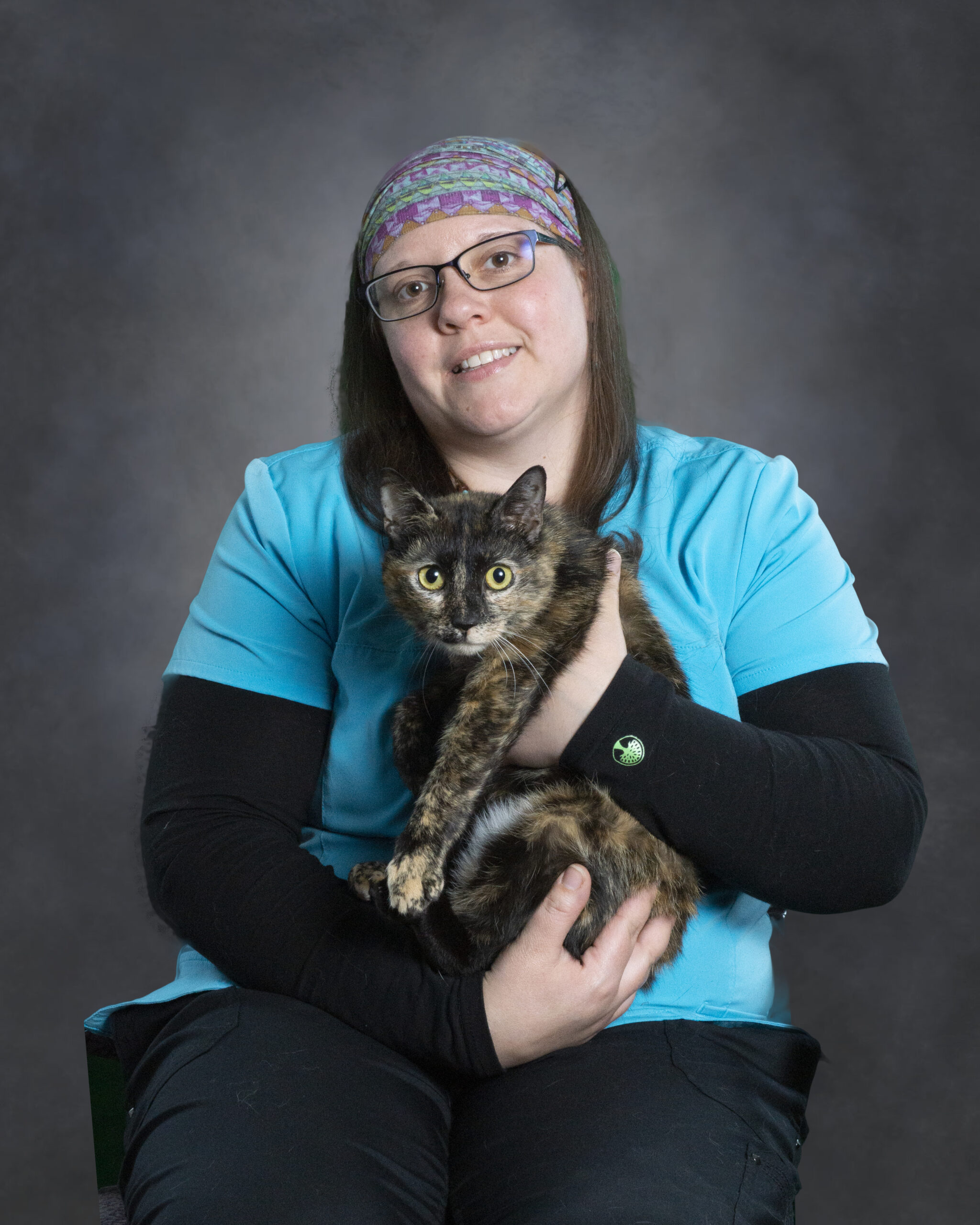 Michelle Gore
Animal Care Manager
In her role as Animal Care Manager, Michelle coordinates and promotes the Pet Pantry of Lancaster County (PPLC) dog foster care program. She works to develop and expand the program with the goal of seamlessly transitioning animals into foster caring homes as they await their "furever" family.
Fostering saves lives. As our community grows, the need for skilled, compassionate foster volunteers has become even more prevalent. A leading cause for pet surrender is housing transitions for a family. This transition is challenging for the family and their pet as they try to navigate a relegated sheltering system that places the pet in an unfamiliar, stressful kennel environment.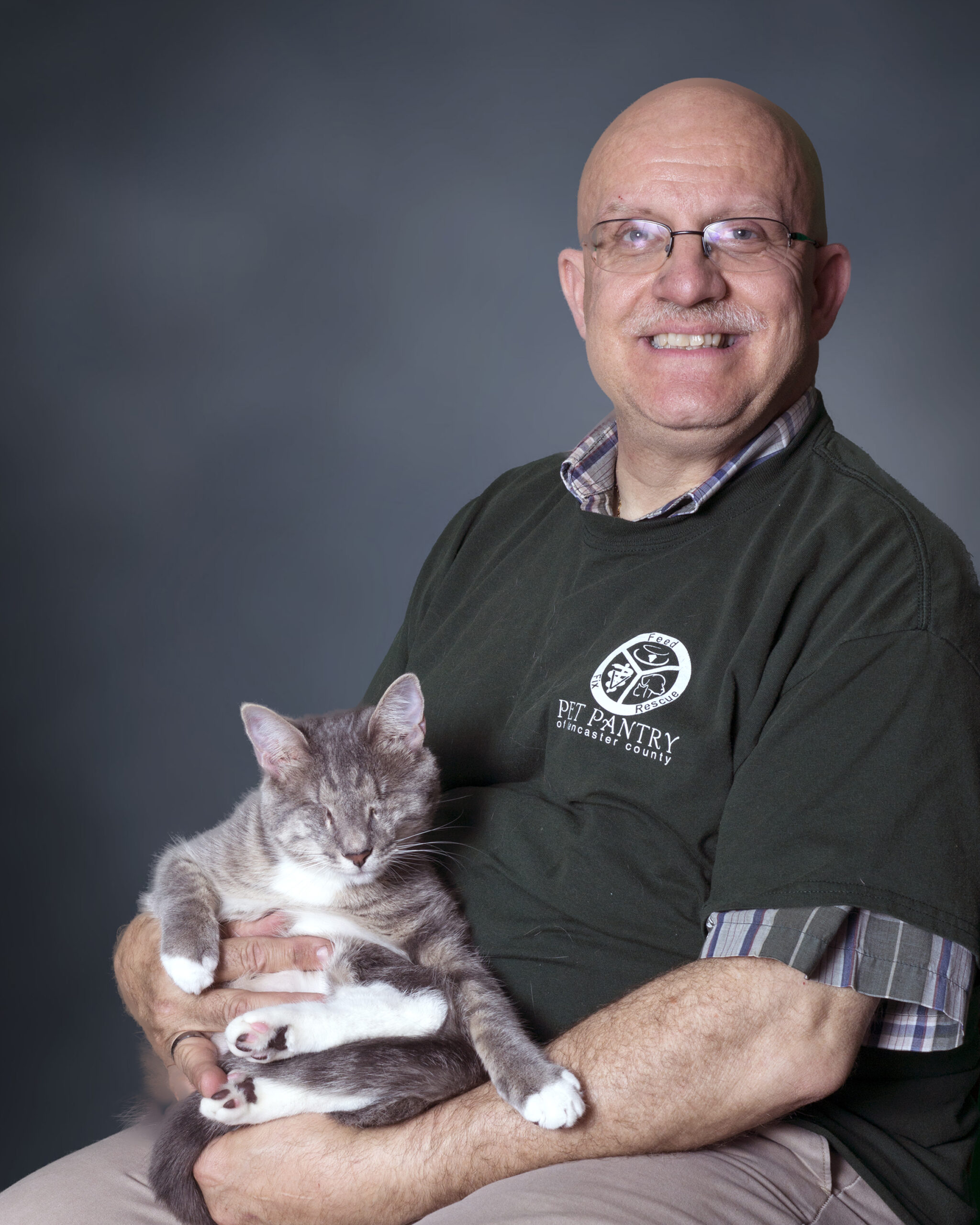 Steve Pizzo
Adoption Coordinator
Steve has been a valued member of the Pet Pantry team for years. He started his journey in animal welfare as a caring volunteer, helping to care for the animals in the rescue, assisting with adoption counseling for new pet parents, and being a welcoming face for visitors. With an infectious smile and warm dispositioin, it was clear that Steve would be an excellent addition to the staff. For over 30 years, Steve has taught at the IU13 and his patience and care transferred seamlessly into his work at the Pet Pantry.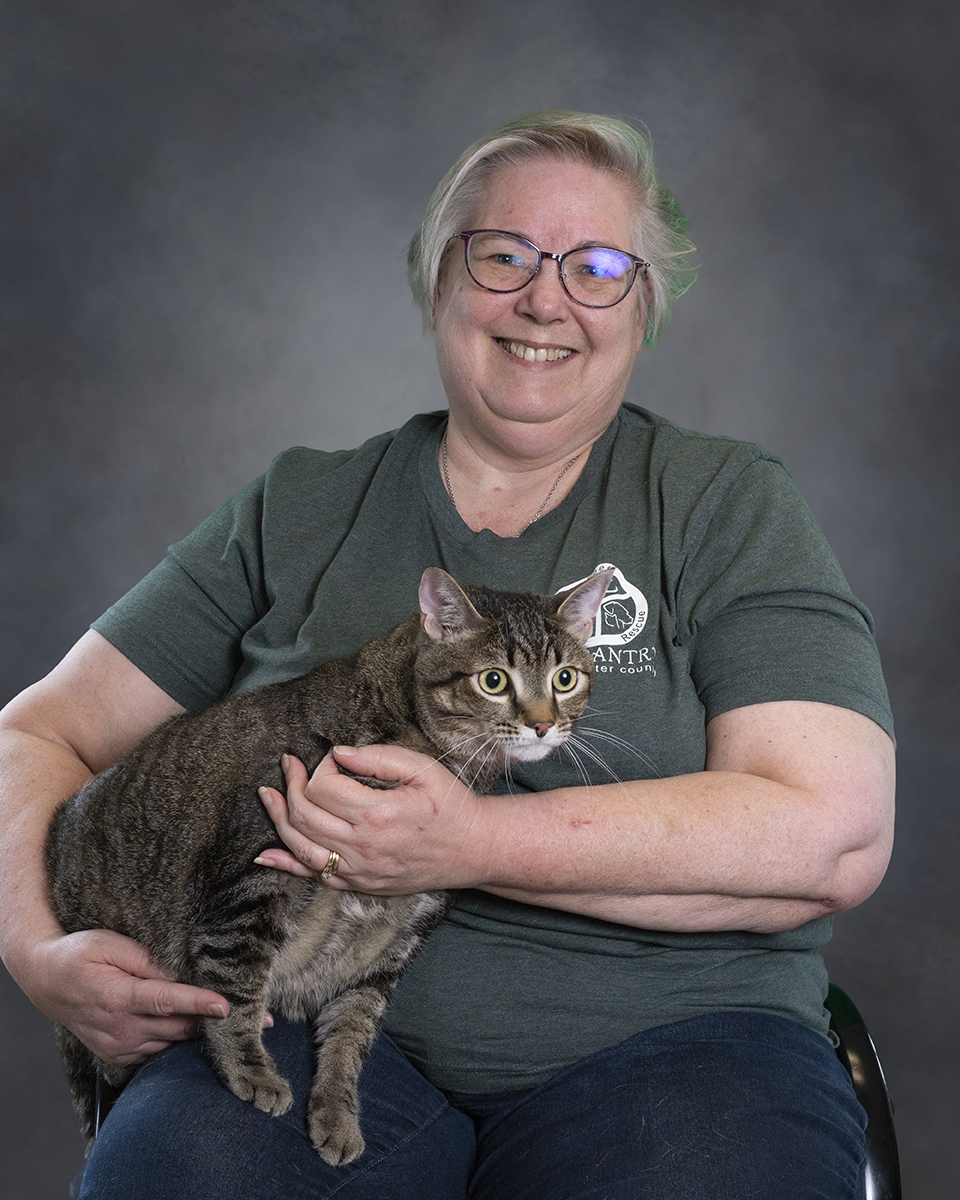 Mari Anne Smeltzer
Finance/Administrative Assistant
Mari Anne comes to the Pet Pantry with many years of finance and administrative experience. She also has a Bachelor of Science in accounting. With their diverse background, she provides a unique skill set to the office.
Prior to her employment with the Pet Pantry, Mari Anne was a volunteer. In fact, she attended the very first training session for rescue volunteers in 2013. In addition to volunteering in the adoption room, Mari Anne gave her time to fostering, community events, TNR clinics, and other various duties in the office.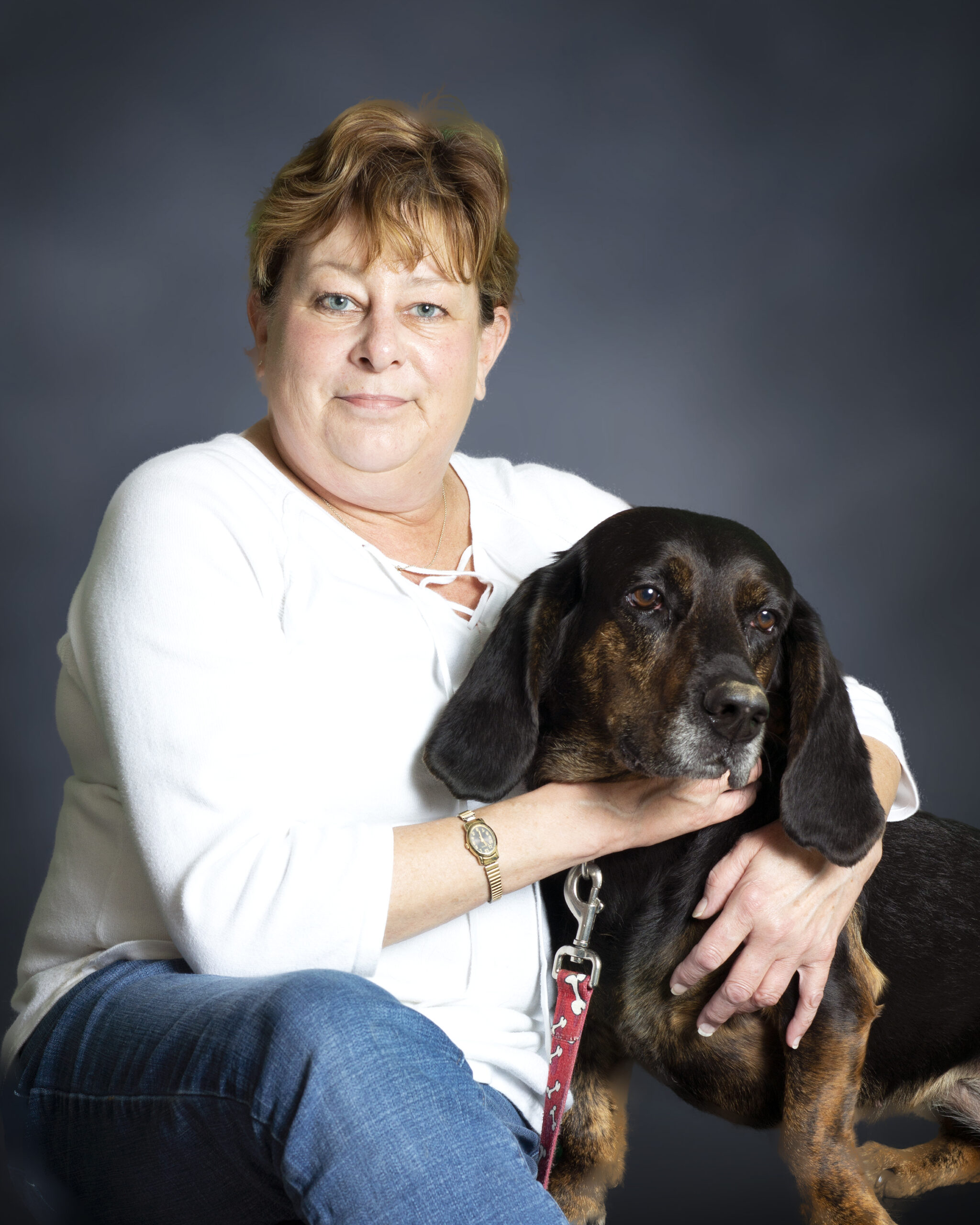 Shari Sellers
Administrative Assistant
The Board of Directors of the Pet Pantry of Lancaster County is made up of various members of the local community.  As its primary stewards, the Board of Directors ensures that the association's day-to-day activities connect with the long-term evolution of the Pet Pantry.  The Board supports the staff's efforts to create distinctive and meaningful value for all stakeholders through its thoughtful oversight, ongoing strategic thinking and foresight, and consistent investment in innovation.  The Board also strives to ensure that its work, as well as the work of other association contributors, embodies a shared commitment to collaboration, passion, and professionalism.
Melody Sanders – President / CEO
Michael Stern – Head Chair / Secretary:
Carissa  Madeira Noel – Vice Chair / Secretary
Krystle Black – Treasurer
    Carole Kirchner – Community Education / Outreach Chair
Lauren Kell – Fundraising Chair
Lindsay Witmer – Capital Campaign Chair
Ashley Etue – Officer