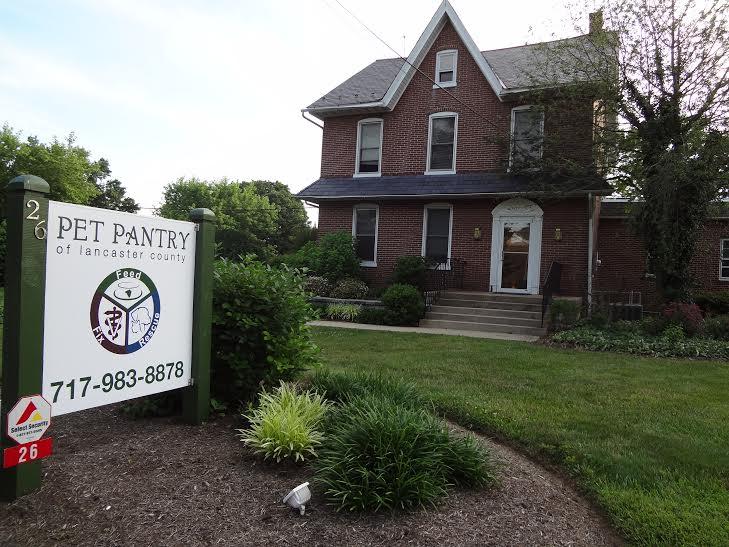 Responding to the Need
The Pet Pantry of Lancaster County was formed to support local animals in need. Our services and reach has undergone many changes and growth. View how Pet Pantry started and how we continue to work towards our mission.
The formation of Pet Pantry began with the meeting of three individuals that realized a need was not being met in Lancaster County. Many people were struggling. The economic downturn had left many making the heartbreaking decision to surrender their beloved pet solely because they lacked the funds to provide food for them. Others were choosing between feeding themselves or feeding their pets. Still, others were selling off all their possessions to be able to provide their pets with food. There had to be a way to help these people and prevent these animals from leaving their loving families and ending up in the shelter system.

Starting off in Mel's living room, the Pantry began collecting pet food donations from the public and distributing the pet food to families in need. We began by serving just 12 families. After word of the food assistance program spread, we were quickly overwhelmed with the need and had to relocate to a larger area. This led us to use Mel's garage and multiple storage units while we increased the number of families we were supporting. The number quickly rose up to 150 families.

The need for support continued to grow, and through working with personnel at That Fish/Pet Place, we were able to get some space in their warehouse to store and distribute food. It was at this point we realized there was need for additional health care services. The Pantry set up its Veterinary Program that began to provide lower-cost spay/neuter services, feral cat Trap/Neuter/Return (TNR), and provide life-saving care to pets in need.

The Pet Pantry moved to its current location on Millersville Road in Lancaster. This building provided the space we needed to expand our programs. In the new building we formed our rescue program. As our services grew, we realized there was a need for basic veterinary care for animals that were cared for by other rescues. This led to the creation of our Rescue Wednesday program in which local rescues could bring animals to use for surgeries.

The Pet Pantry merged with Lost Paws of Lancaster. The merger allowed us to have an even greater reach of adoption locations and provide more care to those animals in need.

Over just 11 years, the Pet Pantry has been able to grow into an organization that is there to "Meet the Need" of animals and their families in Lancaster County. Today we average over 400 adoptions, 1,000 feral cat TNR surgeries, 70,000+ pounds of dry dog/cat food distrubted, 150+ families helped, and 50+ life-saving veterinary procedures a year.