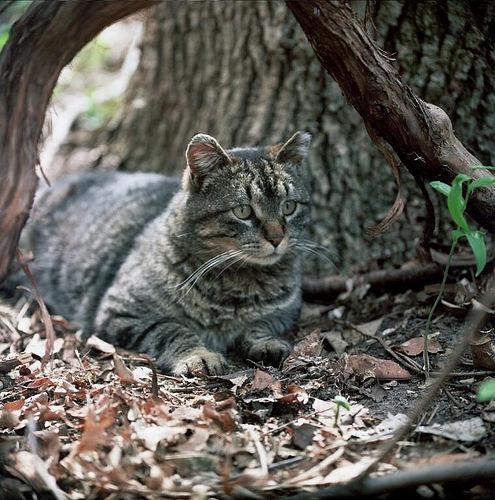 Trap, Neuter, Return (TNR)
Feral, stray, and "Community Cats" are an issue that is constantly brought up among animal welfare organizations. The only proven effective method of helping to stabilize the population of these cats is through a program called TNR which stands for trap, neuther, and return. Within this program, cats are humanely trapped by community members and brought to a clinic to be altered, recieve basic vaccinations, and then the community member returns the cat to the area from which they came. Please note, we cannot come to a community member's home or business to trap feral cats. All humane trapping must be done by the community. 
Do you know of a colony of cats that needs this service? Contact our team for more information about our TNR Clinics.
Frequently Asked Questions
Are walk-ins accepted?
All cats brought to the clinic must have an appointment. Due to the volume of need, we cannot accept walk-ins and book appointments two weeks prior to the clinic date.
Is this for all cats?
TNR clinics are for feral and stray cats only. Owned cats can receive services through our spay/neuter clinics.
Are there any costs associated with this service?
The cost for TNR is $40.00 per cat. This includes the surgery, rabies and FVRCP (Distemper) vaccine, and ear tipping. Other services, such as additional vaccines and testing can be performed for a nominal fee.
What can I expect from this service?
All cats will have the very tip of their left ear removed in order to identify them as being altered and cared for in a cat colony. Due to the need for this distinct identifier, all cats that receive TNR services are ear tipped without exception. 
When do I need to pick up the cat?
All cats must be picked up the same day of their TNR appointment. We are not a boarding facility and do not house TNR cats overnight.
Are additional services available for TNR cats?
Basic medical care (cleaning wounds, treating infections, etc.) can be performed at TNR clinics. A slight cost will be incurred to cover the materials used. It will be at the sole discretion of the veterinarian to determine ailments and treatment plans for TNR cats.