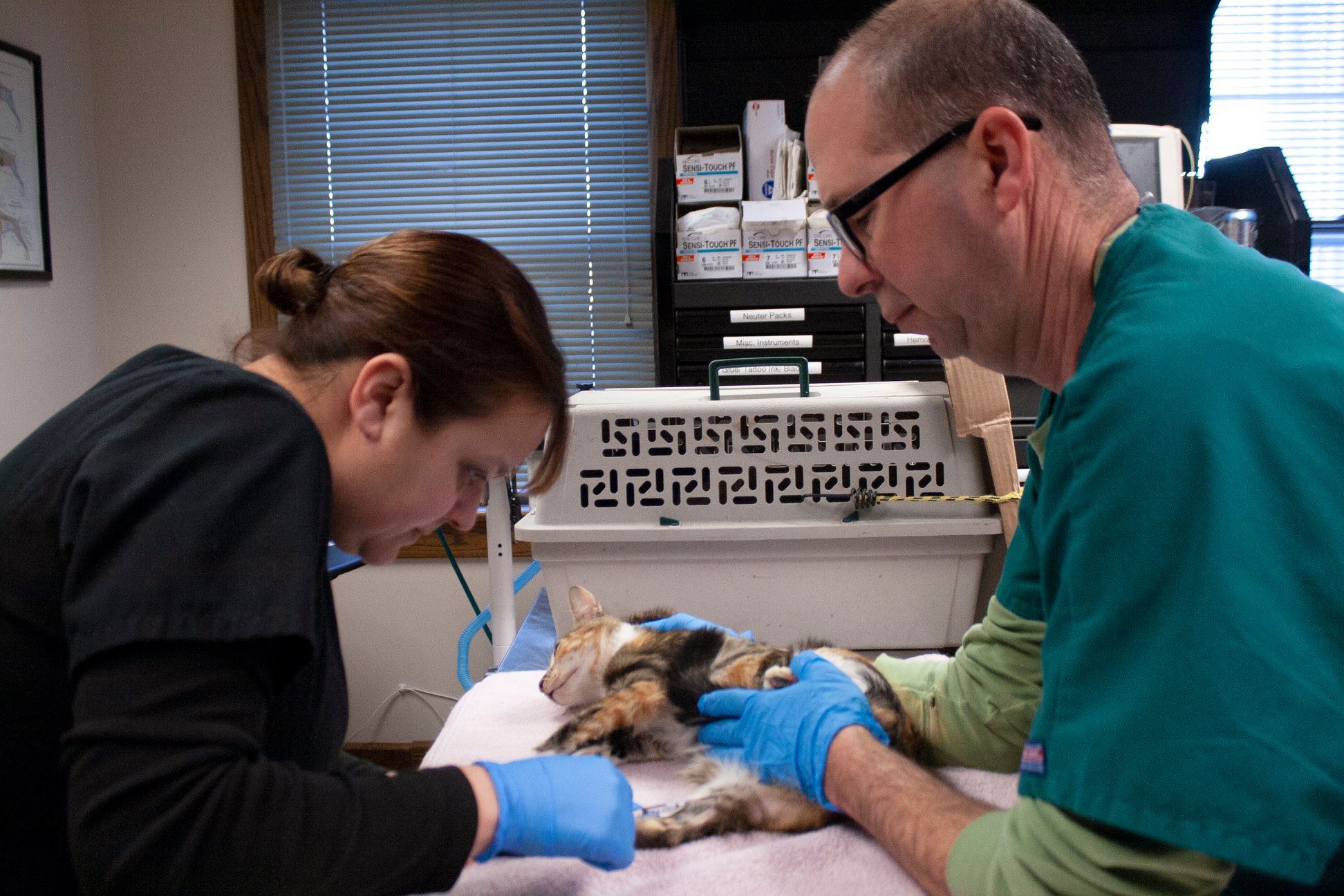 Spay/Neuter Services
Our spay and neuter services are intended to help reduce the pet overpopulation problem in our community and reduce the risks of certain companion animal diseases. We are pleased to provide these services in furthering what is widely recognized as an important goal for all animal welfare organizations. As a pet owner you can help make a difference by having your dog or cat surgically sterilized to prevent the birth of unwanted puppies and kittens.
Benefits of Spay/Neuter
Benefits of spaying or neutering your pet:
Reduce or eliminate risk of testicular cancer, ovarian cancer, prostatic hyperplasia (enlarging prostate), pyometra (uterine infection), mammary cancer (breast cancer), and uterine cancer.
Enhance pet's health and quality of life.
Reduce common behavioral problems associated with natural mating instincts such as marking territory and humping.
Reduce the chances of roaming in search of a mate which reduces the chance of the pet getting lost.
Lower Cost Spay/Neuter Services
We spay and neuter both dogs and cats. Please view pricing in the drop downs below. Please note, we do not accept walk ins. All services require a spay/neuter appointment to be made in advance.
Cats
Spay (Female):   
$149.00
Neuter (Male):
$126.00
*Prices subject to change without notice.
Dogs
1 to 20 lbs.*
Spay (Female):    $325.00
Neuter (Male):     $270.00
21 to 40 lbs.*
Spay (Female):    $345.00
Neuter (Male):     $290.00
41 to 60 lbs.*
Spay (Female):    $365.00
Neuter (Male):      $310.00
61 to 80 lbs.*
Spay (Female):    $385.00
Neuter (Male):      $330.00
* *Please note, final cost of service is based on your pet's weight
on the day of the procedure. Prices subject to change without notice.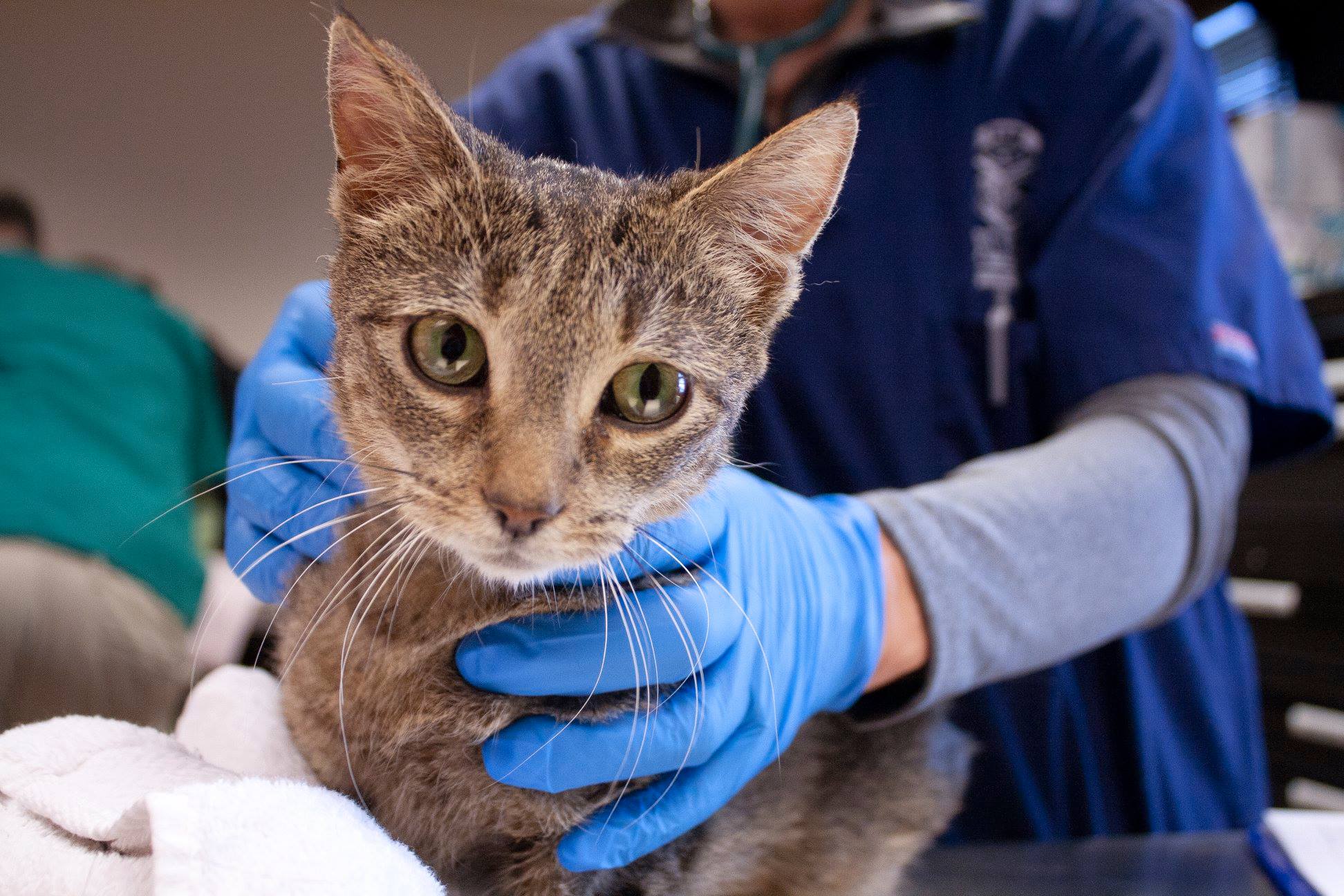 Scheduling an Appointment
Scheduling a spay/neuter appointment can be done over the phone or online.
To contact the Pet Pantry of Lancaster County to schedule a spay or neuter surgery for your dog or cat, please call 717-983-8878. 
To make an appointment online please visit our appointment page by clicking here.
Our spay/neuter clinic is very popular and we receive a high volume of phone calls. Please be patient, as it can be several days until you receive a response.  In addition, please note that we are often scheduling surgeries for dogs and cats several months in the future.
To schedule an appointment, your pet:
Should be in good health
Should not be overweight
No dogs or cats over the age of 7 years
Dogs should be at least 4 months old
Cats should be at least 3 months old
We ask that you provide proof that your pet's vaccines are up-to-date. If not they will be administered the day of their procedure at a cost of $25 per vaccine, we vaccinate for rabies and distemper.
If live fleas are found on your pet they will be treated.
Advantage for dogs $14.05
Catego for cats $12.00
When you schedule your pet's procedure, you will be asked for a $25 non-refundable deposit to hold your appointment. The non-refundable deposit must be made at the time you schedule. No exceptions will be made. The $25 will go toward the cost of surgery. Please note, final cost of service is based on your pet's weight on the day of the procedure. 
Should you need to reschedule your pet's appointment; this deposit can be used towards the new appointment as long as you notify our office and receive a cancellation confirmation a minimum of two business days (Monday through Friday) before the original surgery date. A new deposit will need to be collected if you wish to reschedule under the two business days, or if you cancel or miss your appointment. In these instances, you may be asked to pay in full when rescheduling. We will do our best to reschedule your pet's procedure with the earliest appointment possible, but the wait can be several weeks to a few months long. Rescheduling the appointment must be done within three months of the originally scheduled appointment or your deposit will be forfeited.
Pre-operative blood work can be performed and is recommended, although not required (unless your dog or cat is 5 years old or older). The cost for this is approx. $100.00 and will be done prior to your pet's surgery.  Pre-operative blood work may uncover an underlying condition that could cause complications during surgery.
On the day of surgery, please bring your pet to the Pet Pantry. Please note that our adoption room and thrift shop are closed on Mondays but we are open for surgery.
Please remember that dogs must be on a leash, and cats must be in a carrier. Please allow yourself enough time to fill out the necessary paperwork.  Remember to bring proof of vaccination if your pet is current on vaccines.  Your pet will be able to be picked up to go home the same day.  You will be assigned a time for discharge when you arrive at intake.  Please allow time to go over post-surgical instructions.