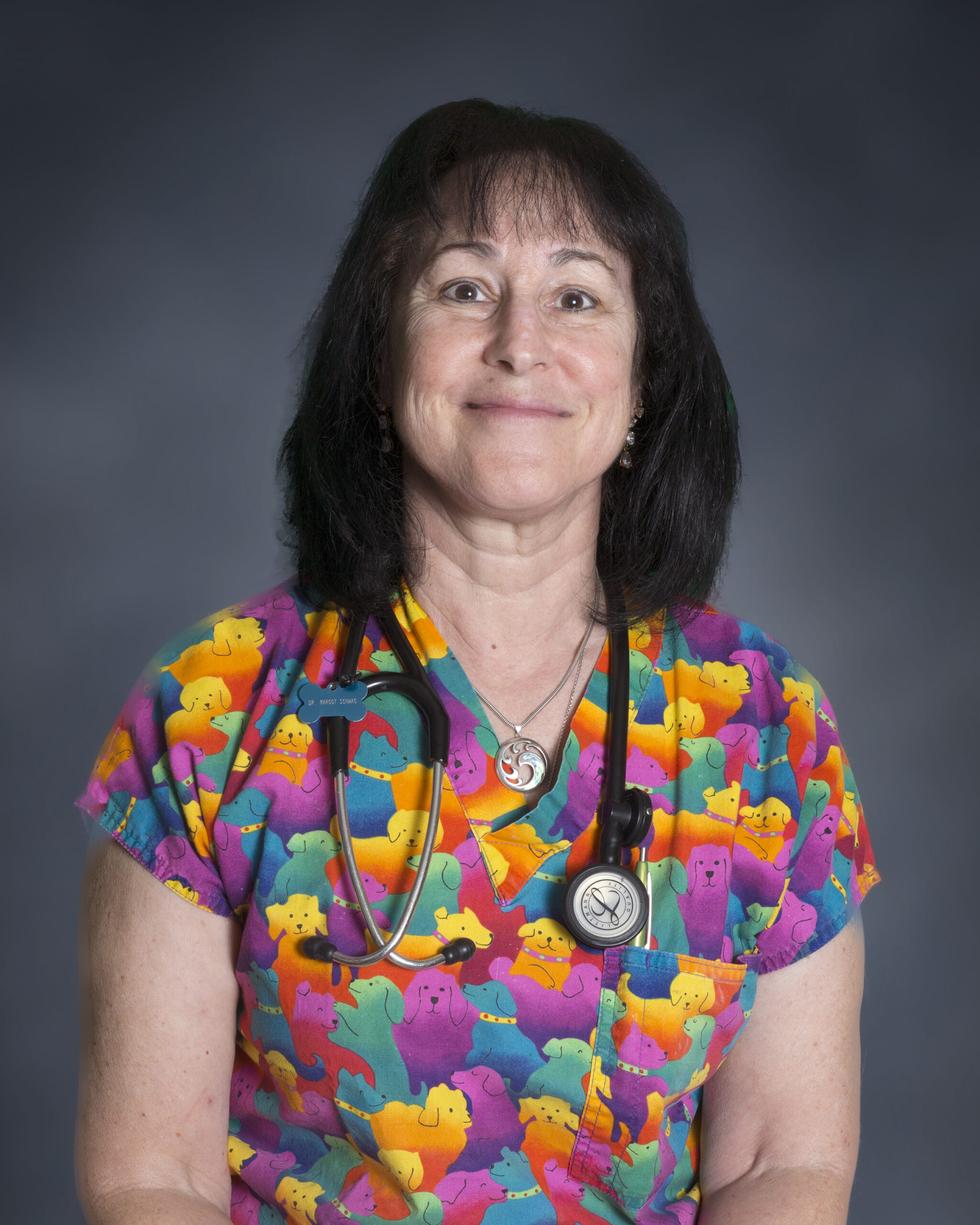 Margot Schwag
VMD
Dr. Schwag was meant to work with animals. While she doesn't remember when it was she decided she wanted to be a Veterinarian, her childhood friends told her they knew that was her destiny.
Growing up in the eastern suburbs of Philadelphia, her father, was an Attorney, and her mother was a classically trained artist. Dr. Margot is the youngest of 3 sisters and 1 brother all being raised with a myriad of dogs and cats. Her passion for animals was apparent as at the age of 13 she worked at a barn and purchased her first horse.
Dr. Margot received my Bachelor of Science from Villanova University. While waiting for acceptance to Veterinary school, she worked towards a Master in Science. In 1983 she started at the Pennsylvania School of Veterinary Medicine. Dr. Margot graduated in 1987 at the top 10 of her class. At 30 years of age, she was finally out of school!
In partnership with her husband, Dr. Roland Fuhrman, they built Landisville Animal Hospital from the ground up. They opened on July 20, 1987. She shares it was wonderful to work in a field she loved. She successfully manages the practice for 28 years, it which time Dr. Margot decided to change course.
Dr. Margot began to volunteer as an English as a Second Language (ELS) teacher. That experience brought many wonderful friends into her life. Her other volunteer ventures include helping regularly at Furever Home. She also performs surgeries for the Trap-Neuter-Return (TNR) program for the Pet Pantry, which account for up to 30 surgeries each Friday!
When not caring for animals, Dr. Margot loves to travel, garden, and reenact in the 'French and Indian' war period (1754-1763). She also enjoys novels via audio books. Dr. Margot also has a deep love for her 3 Devon Rex cats. Their names are Inara, her son Joss, and her daughter Meme.