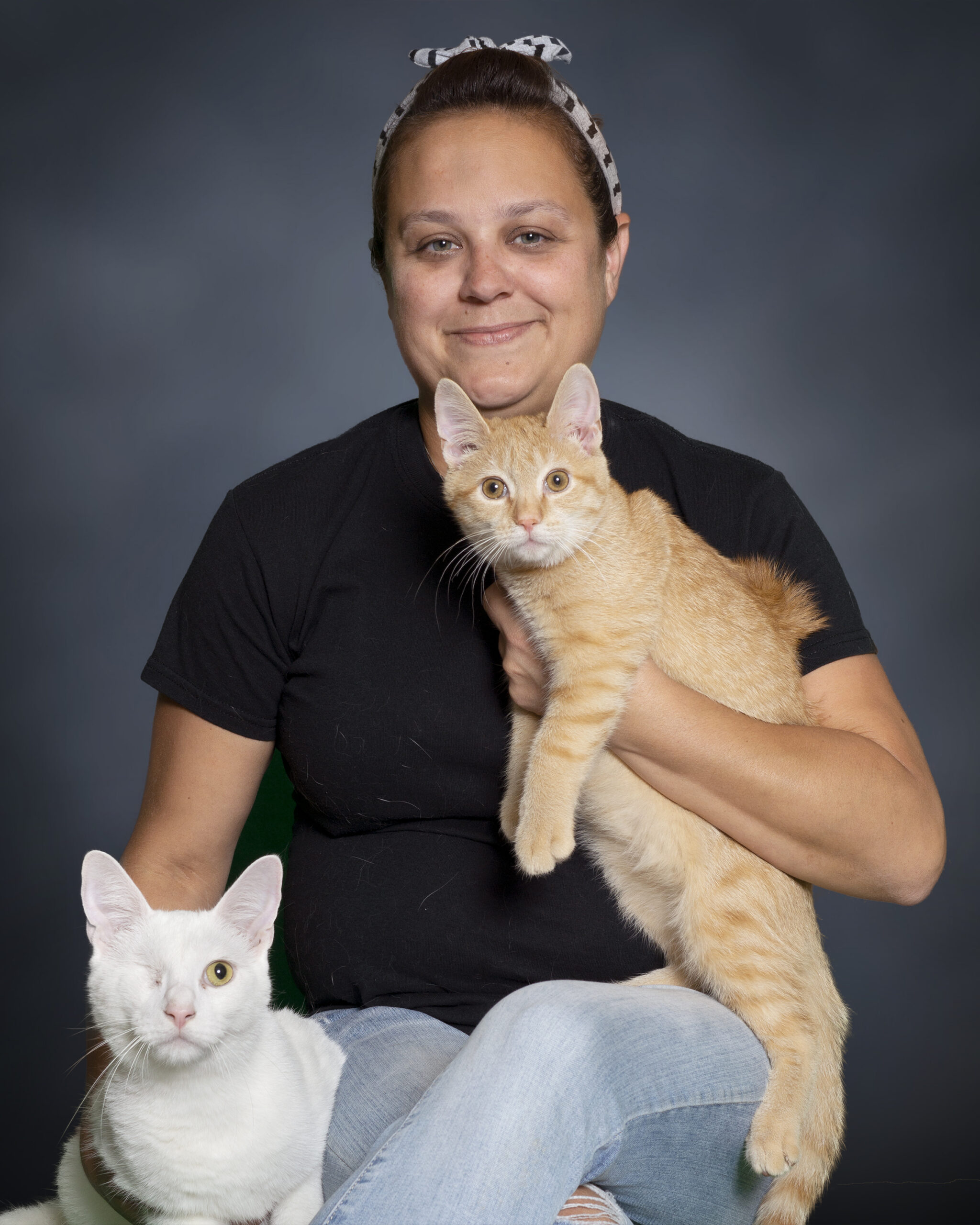 Nacomi Bissonnette
Veterinary Technician, Rescue Manager
Nacomi was born in Maine and came to Pennsylvania when she was eight. She started at the Pet Pantry in February of 2014 working as a Veterinary Technician. After two years, she began overseeing the rescue portion of the Pet Pantry and worked both in surgery and managing the rescue. Now she primarily sticks to her tasks as Rescue Manager, but is still able to assist in surgery when help is needed.
Nacomi has had a love for animals since she was a child. She began her path in animal welfare in June of 2005 at the Humane League of Lancaster County. She started out working in the Cat Adoption Center and as time passed she began helping out with the dogs as well. After two years she moved over to the medical building and worked with Dr. Langlois as a Veterinary Technician until she left the Humane League and came to the Pet Pantry in 2014.
When not hard at work, Nacomi enjoys spending time with her three children, Heaven, Titan, Syden, and her significant other, Ryan. Her favorite activities include canning, camping, visiting the shooting range, and caring for her furry foster kids. She is featured here with Wynken and her former beloved cat Nugget.