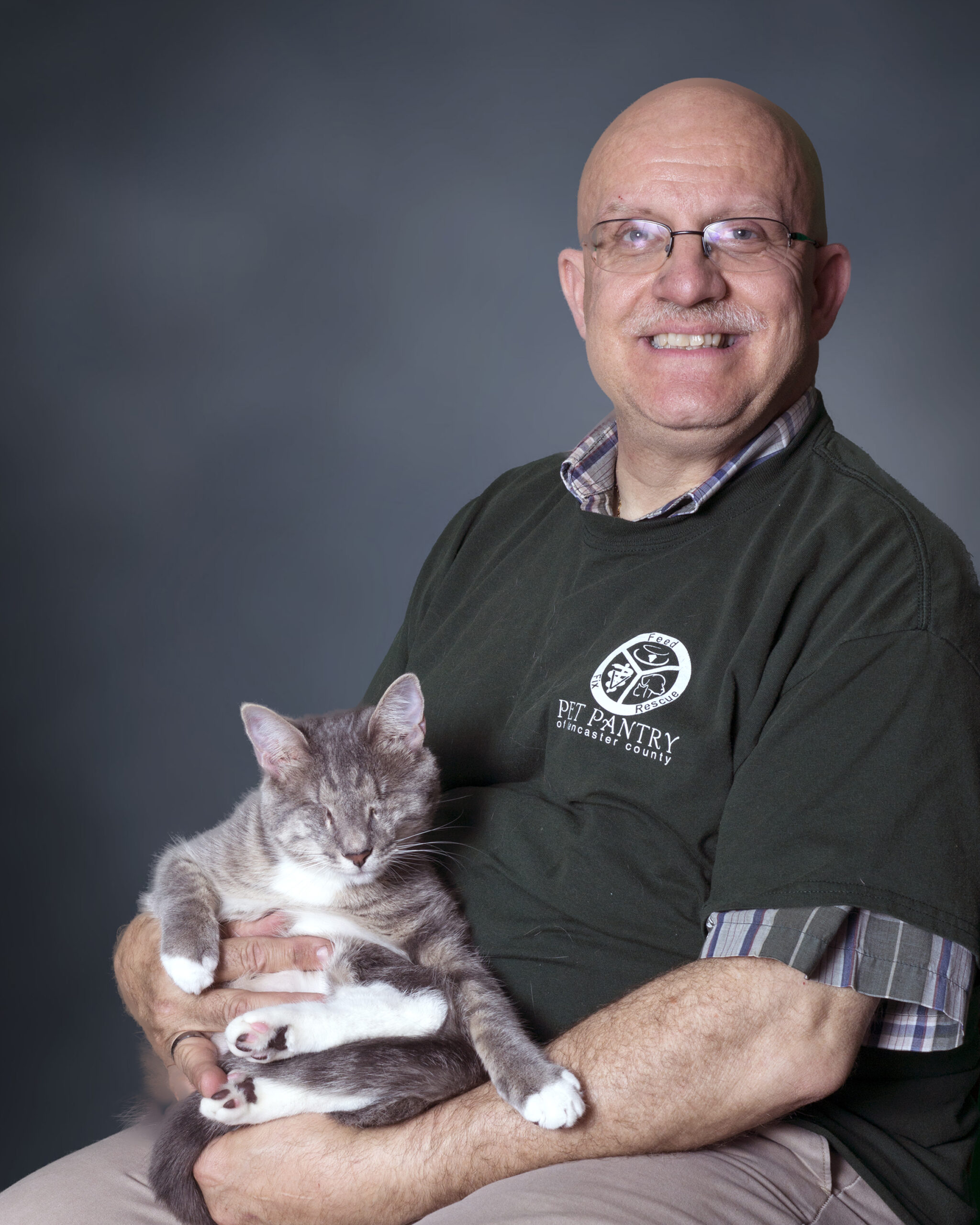 Steve Pizzo
Adoption/Volunteer Coordinator
Steve has been a valued member of the Pet Pantry team for years. He started his journey in animal welfare as a caring volunteer, helping to care for the animals in the rescue, assisting with adoption counseling for new pet parents, and being a welcoming face for visitors. With an infectious smile and warm dispositioin, it was clear that Steve would be an excellent addition to the staff. For over 30 years, Steve has taught at the IU13 and his patience and care transferred seamlessly into his work at the Pet Pantry.
Most days you'll find Steve educating potential adopters about the loving animals available for adoption, helping make lasting matches between deserving pets and caring forever families. He shares that this is his favorite part of his job and something that brings him great joy.
When he's not making matches, Steve and his wife partake in a whimsical hobby of ghost hunting. Visiting reportedly haunted places around the region to see what they can spot. He also enjoys working on projects around his home, fishing, and spending time with his family, especially his grandkids. Steve is also the proud pet papa to his cats and dog Lucy.