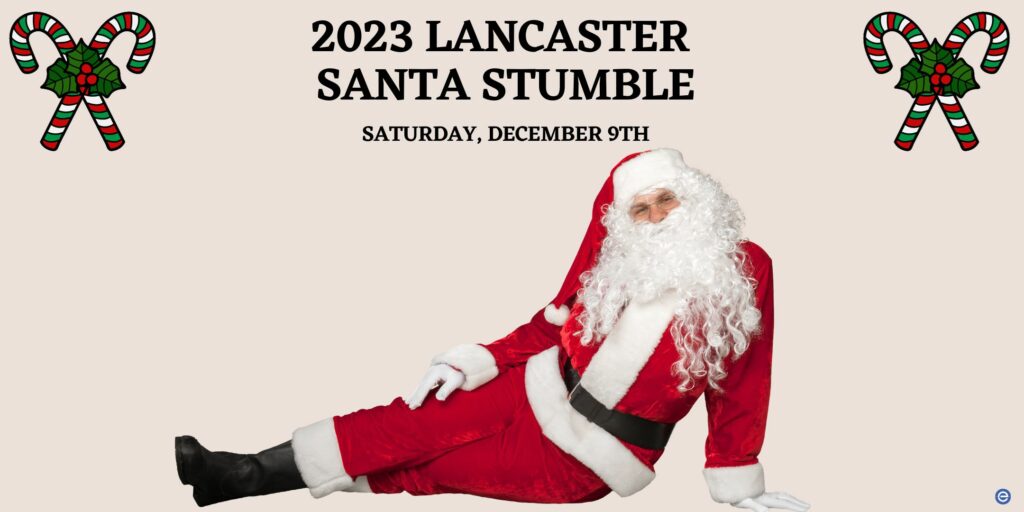 You make a donation of $10 (or more) and will receive a very fancy button worth $0.25. That button shows that you are really cool and donated to our charities. You then dress up as Santa, a naughty elf, snowman, or anything else holiday festive and bar-hop downtown Lancaster.
In memory of Pete Ruggieri, founder of the Lancaster Santa Stumble, and in honor of his love for animals (especially Dobermans) our charities this year are: Lancaster Police Foundation (for care and training of the K-9 unit), Delaware Valley Doberman Pincer Assistance (DVDPA), Joyful Doberman Rescue, and Pet Pantry of Lancaster County.
There will be a costume contest with prizes for best individual and best group.
This event is 21+